Yes, I live!  Barely.  The last few weeks of November are always dreadfully busy for me, between NaNo and Thanksgiving and my sister coming into town to visit.  So it proved difficult for me to dredge up the time and energy to post last week, but it's now December, which means the craziness has finally died down, and I hope to get back to a regular-ish posting schedule.
For today, that means
Top Ten Tuesday, the weekly bookish-themed meme hosted by the broke and the bookish.  To participate, find out the week's topic and then make a post on it (or on a twist of it) and add your post to the linky on their masterpost.
This week's theme was top ten debut novels you're looking forward to in 2016, but half of what I'm looking forward to is sequels.  And so, my Top Ten Most Anticipated 2016 Releases (Debut or Otherwise):
1. Fall of Light by Steven Erikson
Book Two in the Kharkanas Trilogy, the prequel series to Erikson's Malazan Book of the Fallen (I'm so excited even though I have yet to read Forge of Darkness)

2. Fire Touched by Patricia Briggs
Book Nine in the Mercy Thompson series (Yes, give me more fae-werewolf-human politics)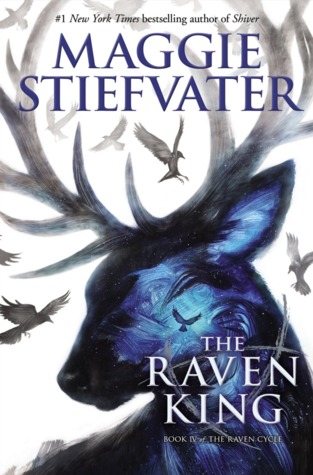 3. The Raven King by Maggie Stiefvater
Book Four in the Raven Cycle (I'm not done with the second book yet but that's not for lack of interest.  I'm really excited to see where it all ends.)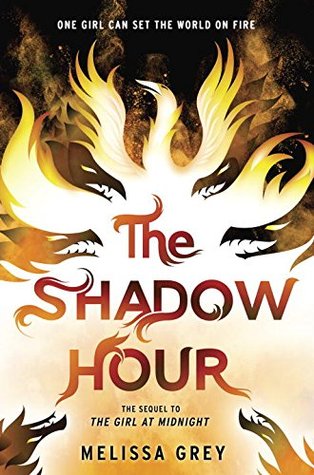 4. The Shadow Hour by Melissa Grey
Book Two of the Girl at Midnight series (I've heard the first book compared strongly to Laini Taylor's DoSaB, but I liked GaM better, so I'm eager to see where Grey takes the series)
5. A Call to Vengeance by David Weber, Timothy Zahn, and Thomas Pope
(no cover available)
Book Three of Manticore Ascendant (no cover available yet, sadly, but I love Weber's Honorverse, and Travis Long is proving to be as entertaining and interesting as Honor and the other characters in the multi-series 'verse – even if I am starting to feel a bit impatient over the long wait for the next book in the 'main' series)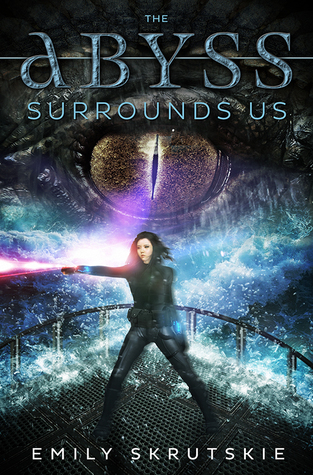 6. The Abyss Surrounds Us by Emily Skrutskie
Book One in the Abyss Surrounds Us series (It sounds a bit like what I liked about Pacific Rim without the weaknesses therein)

7. Blackhearts by Nicole Castroman
Stand-alone (A tale about Blackbeard's origins, definitely something that appeals to my curiosity)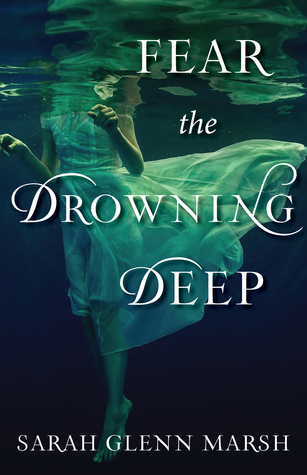 8. Fear the Drowning Deep by Sarah Glenn Marsh
Stand-alone (While I used to be on a swim team and still love to swim and sail/canoe, I have a very healthy respect for the dangers inherent in water, which makes this book's premise feel irresistible)

9. The First Time She Drowned by Kerry Kletter
Stand-alone (I normally tend towards fantasy/sci-fi/speculative fiction, but the cover of this one just drew me in, and I'm really interested in the exploration of psychology and the truth that the synopsis promises)

10. How to Hang a Witch by Adriana Mather
Stand-alone (Salem Witch Trial descendants and at least one ghost – sounds good to me, even if I'm worried there's also going to be a lot of catty girl fights thanks to the fact that the main characters are high school students)
Bonus: Untitled Book by Tamora Pierce
Theoretically to be released next year, this untitled book is supposed to be about Tris at Lightsbridge.  However, since there is currently no other information on it, I'm not completely sure it will actually be released next year.
What books are you looking forward to in the coming year?