Tag Archives:
werewolves vampires and fae oh my
Burn Bright (Alpha & Omega #5) by Patricia Briggs
Another exciting entry in one of my personal favorite urban fantasy worlds.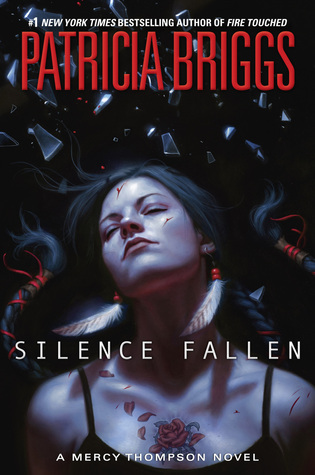 Silence Fallen by Patricia Briggs
WARNING! This is a long-running series, so the summary below (and the review itself) will have minor-to-major spoilers about earlier installments in the series!
Synopsis from GoodReads:
Attacked and abducted in her home territory, Mercy finds herself in the clutches of the most powerful vampire in the world, taken as a weapon to use against alpha werewolf Adam and the ruler of the Tri-Cities vampires. In coyote form, Mercy escapes only to find herself without money, without clothing, and alone in the heart of Europe…
Unable to contact Adam and the rest of the pack, Mercy has allies to find and enemies to fight, and she needs to figure out which is which. Ancient powers stir, and Mercy must be her agile best to avoid causing a war between vampires and werewolves, and between werewolves and werewolves. And in the heart of the ancient city of Prague, old ghosts rise…
Fire Touched (Mercy Thompson #9) by Patricia Briggs
Synopsis from GoodReads:
Tensions between the fae and humans are coming to a head. And when coyote shapeshifter Mercy and her Alpha werewolf mate, Adam, are called upon to stop a rampaging troll, they find themselves with something that could be used to make the fae back down and forestall out-and-out war: a human child stolen long ago by the fae.
Defying the most powerful werewolf in the country, the humans, and the fae, Mercy, Adam, and their pack choose to protect the boy no matter what the cost. But who will protect them from a boy who is fire touched?